Her Majesty The Queen's New Year Address 2015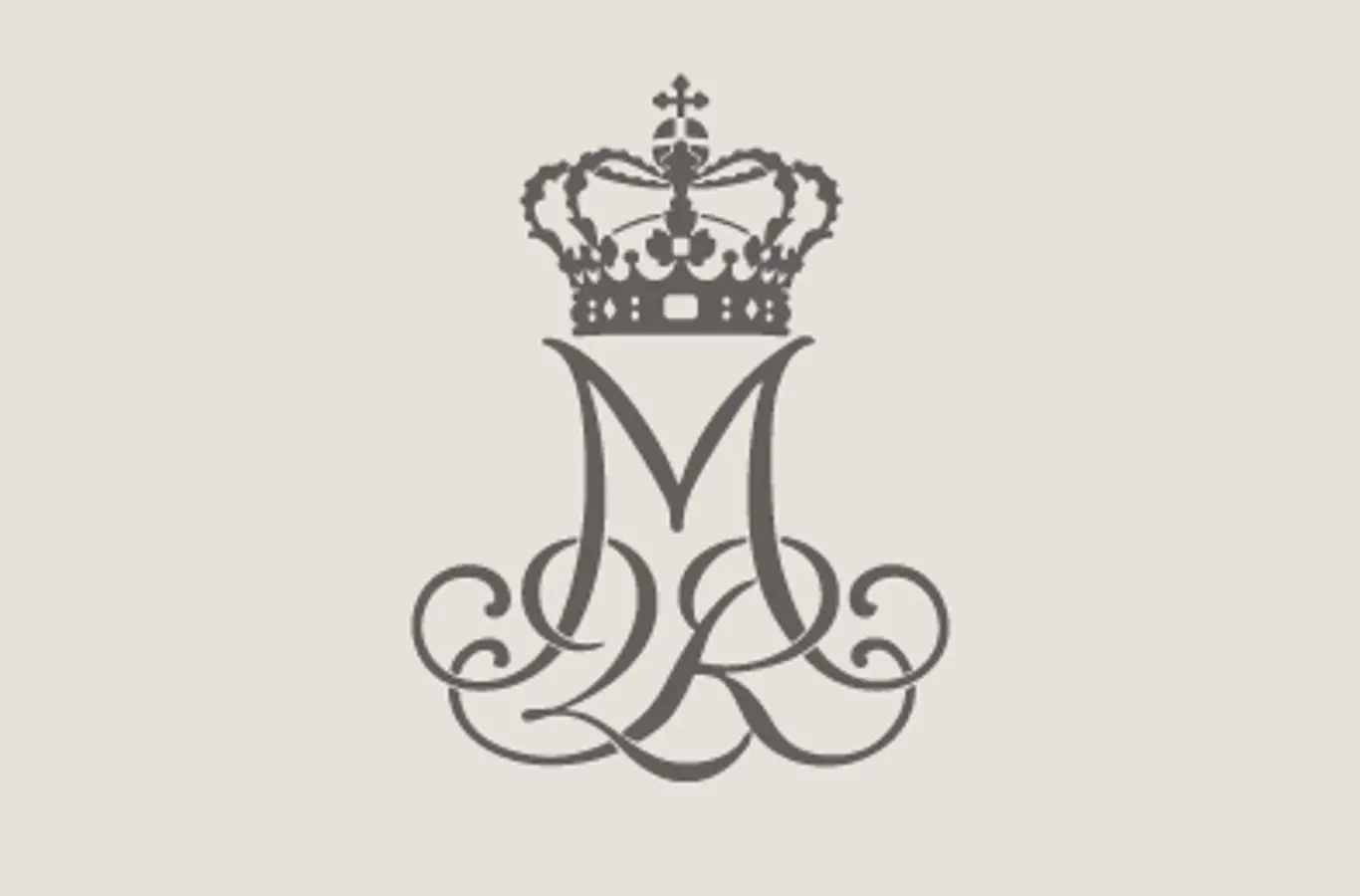 Her Majesty The Queen's New Year Address 2015
A year is coming to an end; tomorrow a new year will begin.
We cannot take leave of 2015 without reflecting upon what the year has brought with it. In January we saw first the shocking attack on the French satirical magazine in Paris, and about a month later we experienced the two attacks at Krudttønden and at the Synagogue in Krystalgade in Copenhagen. Two Danes lost their lives, and we were all left with a sense of shock and horror – acts of terrorism had reached us. My thoughts go to the relatives of both victims. We were all affected, which was reflected in the huge rally of support shown in the days and weeks following the tragic events.
But it was not to end there: Not many weeks ago, Paris was hit once again by terrorist attacks leaving many people dead and injured. Not only Europe – but the entire world has demonstrated solidarity with France. Acts of terrorism are not a European phenomenon. Terrorists strike at innocent people everywhere, people who are merely going about their day-to-day ordinary business.
We are affected, too, and we must understand and consider that no man is an island; we are all a part of the main.
Our reaction must not become one of paralysing fear. We must adjust to our conditions as they are, we must exercise vigilance. But we must live our every-day lives in confidence and in good spirits – in high spirits, indeed, for fear makes us weak.
It is no news that there is war and misery and terrorism throughout the world. We have been able to follow this every day in newspapers and on television: horrifying pictures of other people's misfortune. Nevertheless, up to now it has only affected us in a strangely noncommittal manner until we this year have seen people in distress and entire families desperately trying to reach Europe, and also entering our country in larger numbers than ever before.
Many refugees have sought protection in Denmark and it is our responsibility to render assisstance. It is a huge task, but also a difficult dilemma: How many can we help, and how do we help in the best way? My wish is that the New Year will prove a good year for all those who find their place in Denmark.
I also wish to use this evening to send my greetings to the many authorities, organisations and individuals who are making a great and essential effort to render assistance to the people arriving in Denmark, and who perform the tasks ensuing from this.
* * *
The distress and suffering of others casts new light on the lives we lead in Denmark. Our lives are safe and secure. There is cohesion between our hopes and the opportunities we all have. Hectic, that is what our time has come to be for many of us, and this may make "the old days" look romantic and carefree; but they were not like that. Most people had a much tougher day-to-day life some two or three generations ago. At that time, there was good reason for worry and concern. We understand very well that we cannot put carefree trust in the future, but we must not paint the future as doom and gloom.
We are healthier and fitter than previous generations. We live longer, we have more leisure time and more opportunities to spend it. In short, we are extremely privileged compared with the world at large. Nevertheless, it sometimes looks as if more people worry more about less. Do we eat too much? Do we eat healthy enough? Are the instructions for use understandable? How to make our mark so that everybody can see how important we are, each and every one? How will we cope when we grow old – and live to a great old age; that is what we want. We should notice that most of us are healthier and fitter than our parents or grandparents were.
We should probably not worry so much about our children either. We cannot hold their hands forever. We must give them room and not protect them so zealously that they do not get the chance to learn any lessons of their own. Previously, children were left to play on their own, without any interference from adults and with plenty of room for imagination. Sometimes they would fall and hurt themselves, and sometimes it might be a bit difficult to explain how the trousers had got torn or what had happened to the hair bow. "Up you get" the grown-ups would say – and the children managed. It meant lessons learnt, which they might well have preferred to do without, but that is part of life itself.
Nobody goes through life without encountering obstacles. As time goes by, the challenges appear: at school, during further education, at our workplace. It is important that we should encounter challenges when we are young. Some challenges are dealt with successfully, others prove too daunting. But that must not lead to a sense of despondency. By contrast, that is when we need to find out what to do next.
We cannot all do the same. We must not, at all costs, do what all the others do. On the other hand, nor should we strive so hard to be unique that it impacts negatively on our fellowship and solidarity with others.
* * *
This year, the Prince Consort and I have visited Greenland once again. A two-week trip which the wonderful summer weather contributed to making yet another unforgettable meeting with the Land of Human Beings. We revisited many places, but we also experienced settlements we had not previously visited. Everywhere we encountered so much warmth that the sun seemed to shine even where the sky was cloudy. Both of us want to say: Thank you for last summer, and we wish all Greenland society a happy New Year.
For the Faroe Islands, this has been a good year. Nature has been in a generous mood and there is much enterprise and activity among the Faroese. The Prince Consort and I had looked forward to our visit, which unfortunately had to be given up; but we send our warmest greetings and best wishes for the New Year to everybody in the Faroe Islands. And I want to add: See you next summer!
* * *
The past year has presented us with many challenges, not least for the Police. I wish to say thank you for the effort; it has not been costless, not for individuals and not for the entire police force as such. I wish you a happy New Year with my warm thanks for what each and every one has contributed.
I also send my New Year greetings to all Danes posted abroad who in the course of this year have performed dangerous tasks throughout the world.
They have all made an honourable effort on behalf of Denmark, and I wish to send them a special thank you. Specialists from the Danish Emergency Management Agency have rendered assistance in Nepal after the devastating earthquakes. In West Africa, where the Ebola epidemic has claimed so many victims, Danish doctors and nurses have made a fearless effort so that the countries affected are now able to handle the terrible disease.
Denmark is aware of its international responsibility and that is why the Danish Defence also this year has been active in many hotspots throughout the world. Everywhere, we hear words of praise for the efforts of the Danish forces. This applies to the Army, the Navy and the Air Force. We can take pride in that. I wish to thank all who have been posted abroad.
I wish all of you, both those at home and those who are abroad right now, a happy New Year.
Tonight, I also send my greetings and thoughts to all Danes, wherever they are throughout the world. A thank you for their effort and a wish for a happy New Year for themselves and their activity. I also send my greetings to Danes in South Schleswig. Like the German minority north of the border, they contribute to making our border area a model for other border areas. I wish them all a happy New Year.
I cannot end my address without saying thank you, a thank you for all the warmth and kindliness that the Prince Consort and I and all our family have received also this year.
Tonight, however, I would like to extend my best thanks to the Prince Consort. My husband has made the decision that the time has now come for him to "slow down" – or, if I may use a common Danish term – to retire. Going forward, the Prince Consort will therefore only to a very limited extent partake in the official events, which for so many years have been a natural part of his life. It is his decision, which I understand and respect. I am deeply grateful for all the support, help and inspiration he has given me over the years. I look forward to continuing to carry out my duties with the support of my husband, though it will be less visible.
Before us lies a new year. Tonight, we will turn yet another page: What is in store for us? We must face the future with hope, but well aware that the New Year may bring with it joy as well as sadness, challenges as well as happy moments.
My wish is for everybody and for our country that the happy moments will outnumber the others, and that we will be able to respond to the challenges with confidence.
With all my heart: Happy New Year 2016!
GOD BLESS DENMARK