Introduction of The Mary Foundation's project Bookfun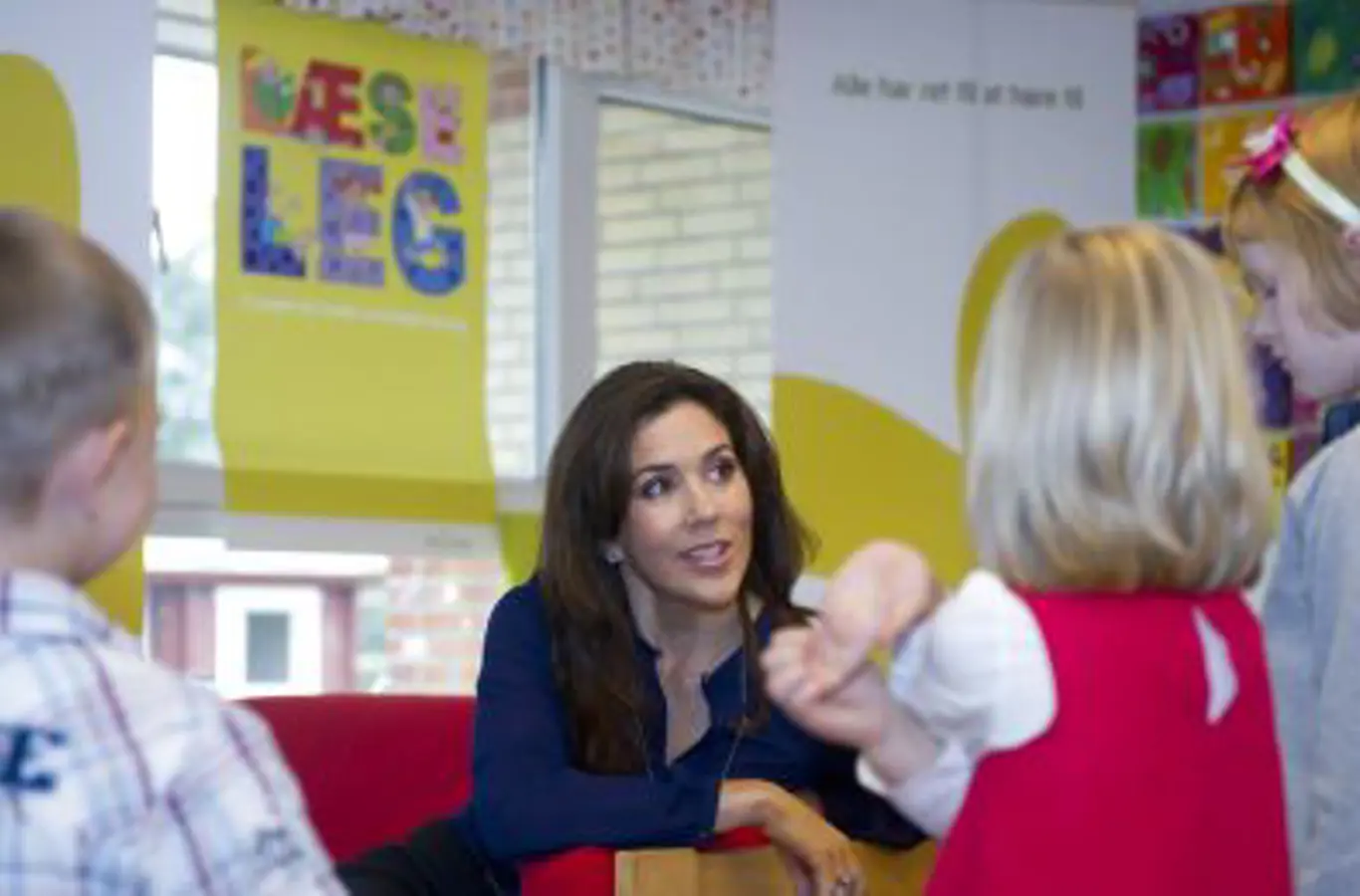 H.R.H. The Crown Princess takes part in the introduction of The Mary Foundation's project BookFun at the day care centre Svanen (The Swan) in Brøndby today, 29 August 2012.
BookFun is The Mary Foundation's newest project within the focus area "Bullying and Well-being", and the tool has been tested for more than a year by nine kindergartens in the Brøndby, Odense and Aalborg municipalities.

The project is based on the language teaching tool "dialogic reading", which has proven to have well-documented good effects on children in the form of increased vocabulary and strengthened communicative skills. Good children's books in combination with creative activities are the focal points in BookFun, and the method is in keeping with the tradition of reading aloud, which both parents and teachers already know and which is easy to use.
Research also shows that dialogic reading followed up by role playing, play between adults and children, re-telling of stories, a child's creation of his or her own stories, and drawing and painting activities have influence on children's communicative skills and ability to produce more-complex sentences.
By strengthening children's appetite for words and books, it also strengthens their entry into the social community, which is in line with The Mary Foundation's basic idea that all have a right to belong.

BookFun has been developed in close co-operation with experts in the area and will be accessible at the end of August via www.læseleg.dk. The project is aimed at kindergartens.