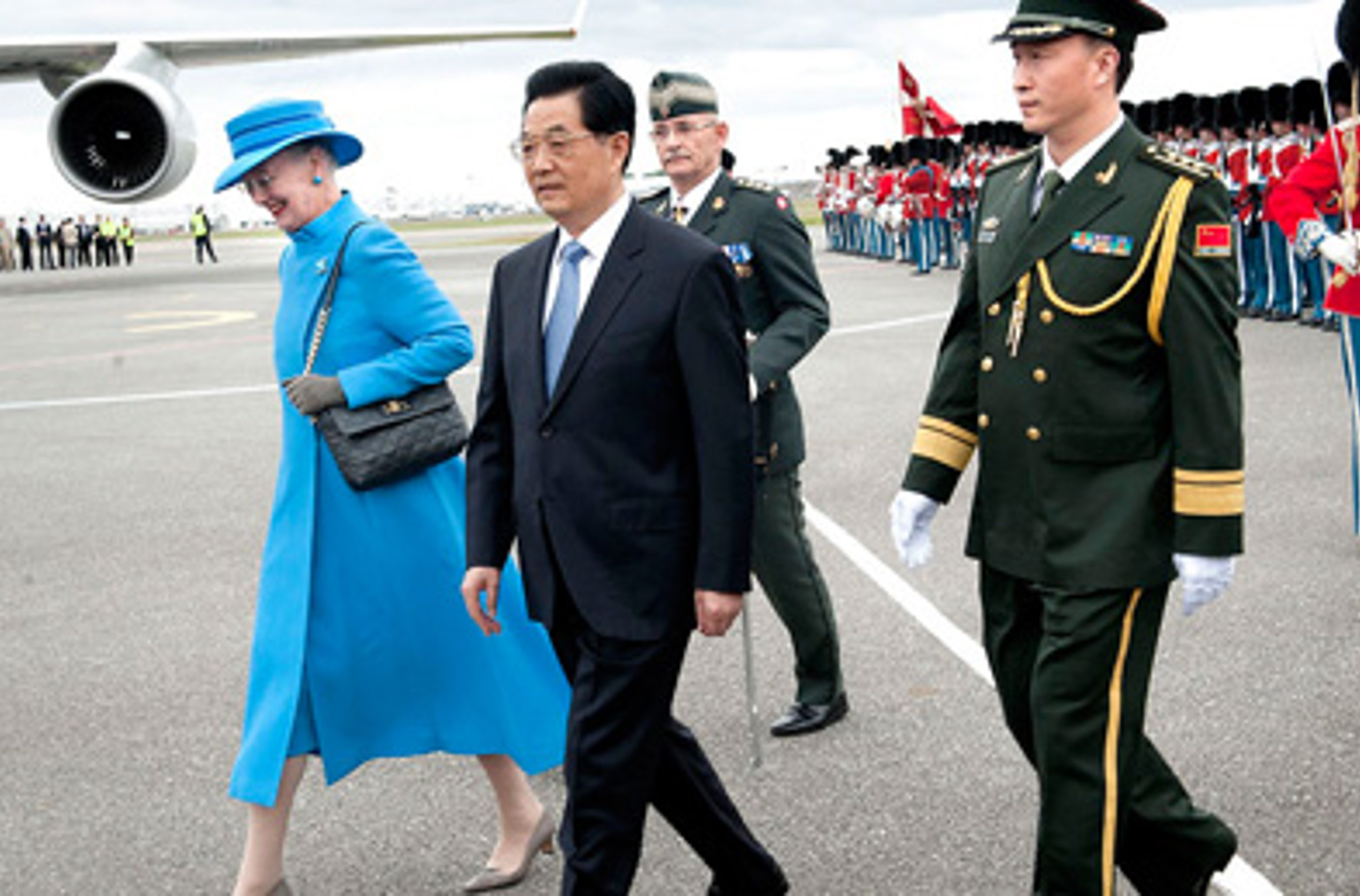 At the invitation of Her Majesty The Queen and His Royal Highness The Prince Consort, China's President, His Excellency Hu Jintao, and his wife, Lu Yongqing, pay a state visit to Denmark from 14 to 16 June 2012.
The Queen and The Prince Consort are hosts for the Chinese presidential couple and for the gala dinner that will be held at Christiansborg Palace on 15 June at 20.00.

It is the first time that a Chinese head of state has visited Denmark. President Hu is accompanied by a delegation of ministers and key Chinese decision-makers. The program for the Chinese guests includes, among other things, economic co-operation and sustainability, which the Danish and Chinese governments have chosen to put special focus on during the visit.