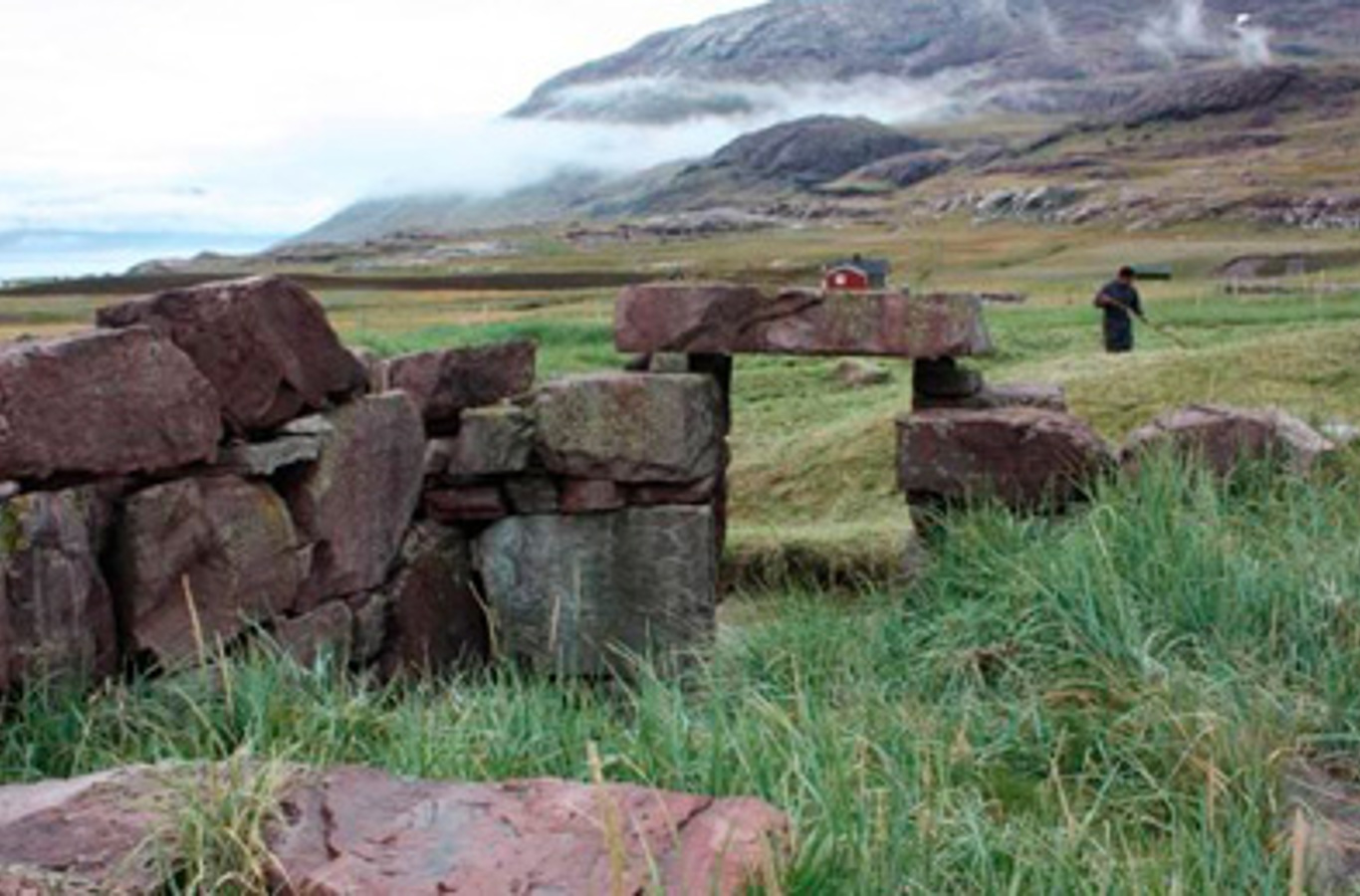 In connection with the visit in Greenland from 1-8 August 2014, the Crown Prince Couple today visit the Nordbo ruins at Igaliku.
The Nordbo people populated Southern Greenland for more than 400 years from around the year 1000.
In the village Igaliku, which today is a settlement of shepherds with 27 inhabitants, the Nordbo people in 1124 established an episcopal residence called Gardar. The bishop who lived at the manor conducted farming and had space for more than 100 animals in the stable.
Gardar functioned as a bishop's seat until the 1300s. Today, the "tithe barn" is the best preserved site, while the cathedral and bishop's residence served as a stone quarry until the ruins became protected.
Former Greenland Parliament chairman Josef Tuusi Motzfeldt, who lives in the village, will show the Crown Prince Couple around the Nordbo ruins in Igaliku.
After the visit at the the Nordbo ruins, the Crown Prince Couple take part in a village coffee get-together and visit Igaliku Church, where a photo exhibition shows the village's history.
Further information