Coach tour to gala banquet
When the Crown Prince Couple arrive at the gala banquet on 26 May 2018 at Christiansborg Palace, it will be in a coach from the Royal Mews, escorted by the Guard Hussar Regiment's Mounted Squadron.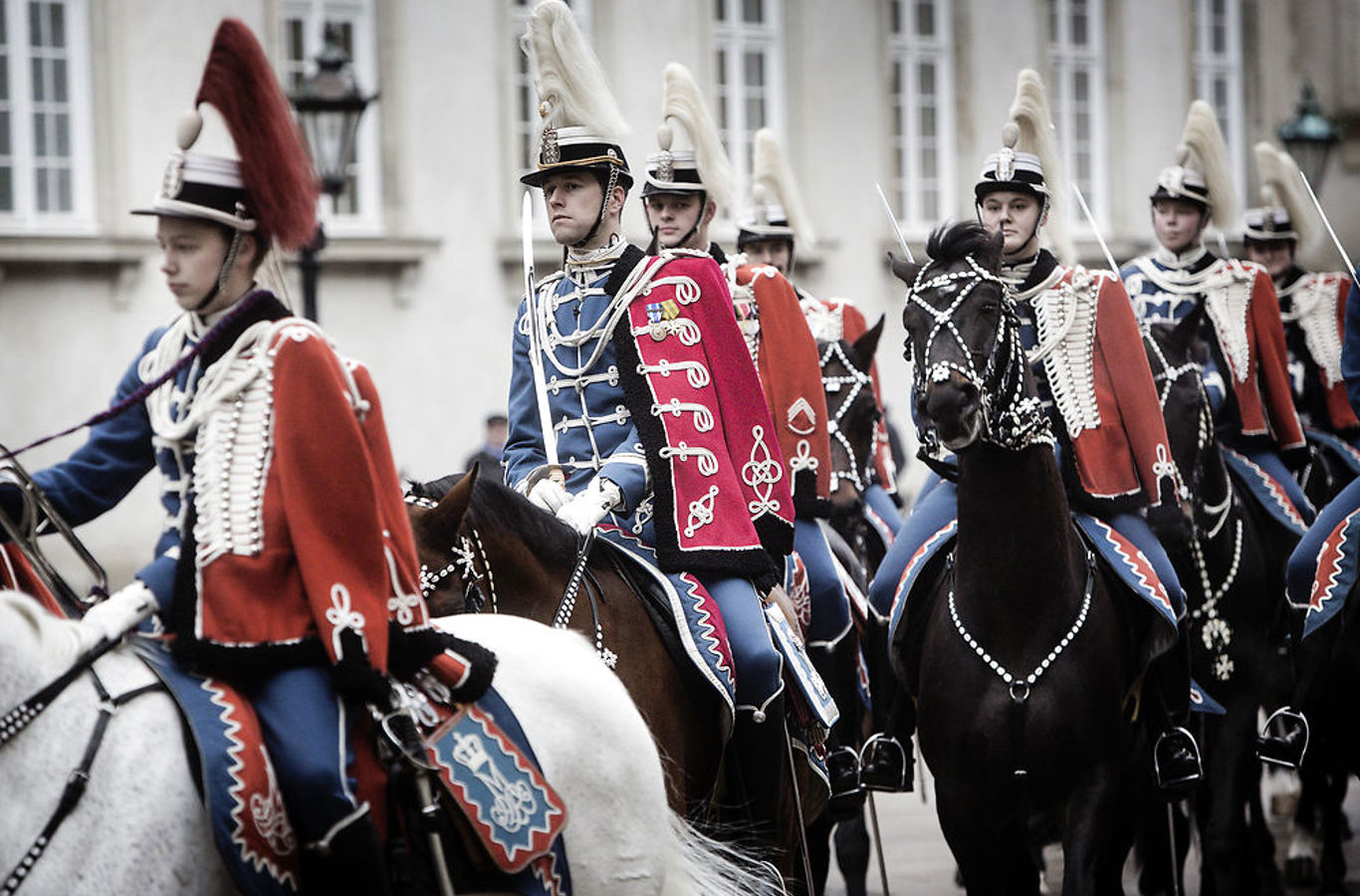 On the occasion of HRH The Crown Prince's 50th birthday, HM The Queen hosts a gala banquet at Christiansborg Palace with guests from Denmark and other countries.
The Crown Prince Couple will arrive at the banquet in the coach from Frederik VIII's Palace, where departure takes place at 19.30. The coach will be escorted by the Guard Hussar Regiment's Mounted Squadron. The route starts from Amalienborg and runs along Frederiksgade, Bredgade, Fredericiagade, Store Kongensgade and over Kongens Nytorv. Afterwards, the tour continues down Strøget and Højbro Plads through Kirkeløngangsporten and into Prins Jørgens Gård to finally drive through Dronningeporten at Christiansborg Palace.
Since olden times, horses and coaches have been an important means of transport. Today in the Royal Danish House, the horse-drawn vehicles are only used for official events and very special occasions. Thus, on his 18th birthday, The Crown Prince rode in the coach together with The Queen and, likewise, there was a coach tour both in Copenhagen and in Fredensborg during the Crown Prince Couple's wedding festivities in 2004.