Her Majesty The Queen visits Estonia
Denmark's history is closely connected with Estonia's capital, Tallinn, which according to the legend was the place where Dannebrog fell from the sky in 1219. On the 800th anniversary of the event, Her Majesty The Queen arrives in the city aboard the Royal Yacht Dannebrog and begins an official visit in the Baltic country.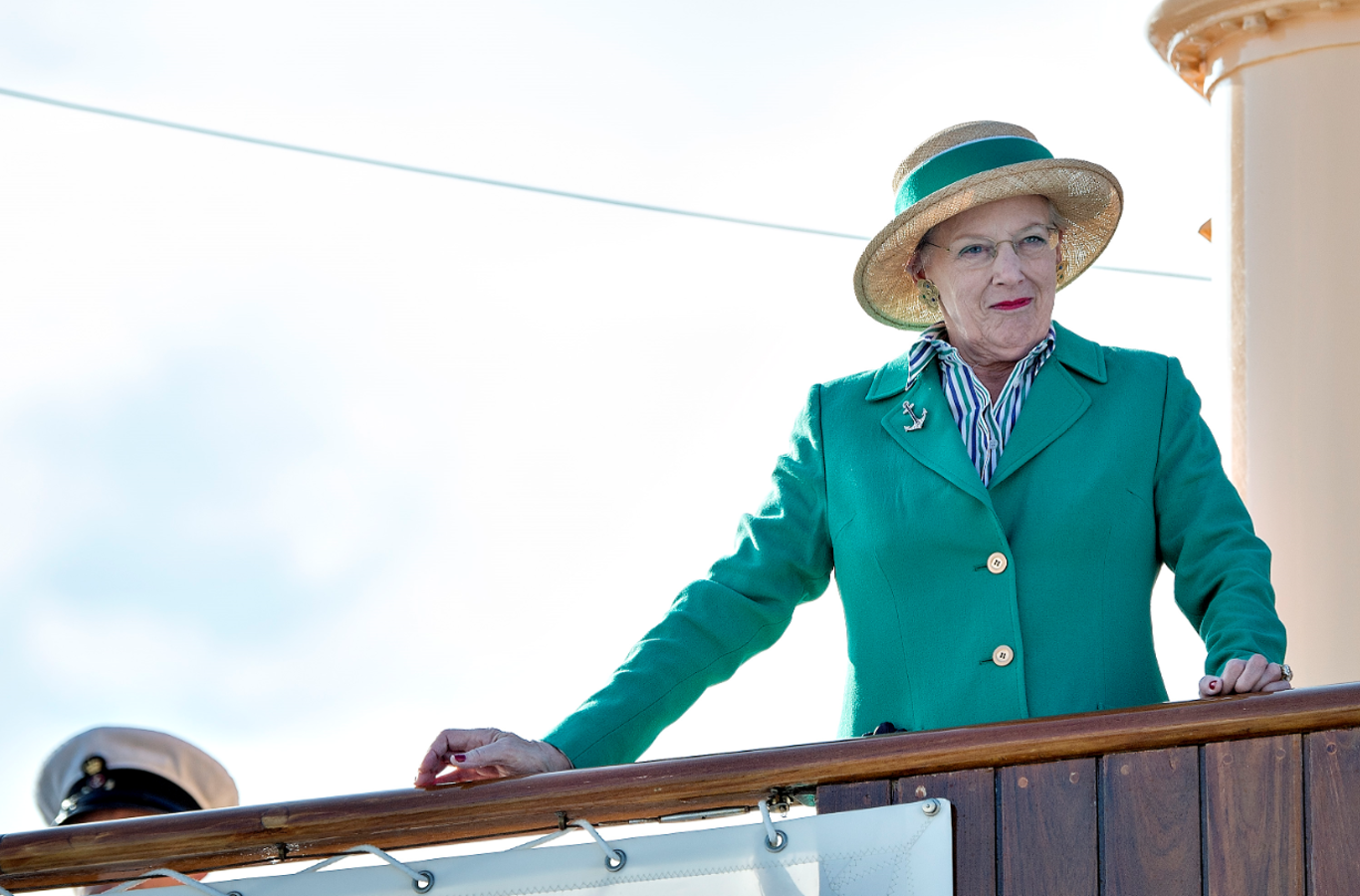 On 15 June 2019, it will be 800 years since Dannebrog, according to legend, descended from the sky and helped the Danish king Valdemar the Victorious win control over northern Estonia. That occurred at the town of Lyndanisse, today known by the name Tallinn, which is believed to mean the "Danish town" (from "Taani linn" in Estonian). There, on the anniversary of Dannebrog's descent from the sky, The Queen will begin the official visit in the Estonian capital, where there will be a focus on the Danish flag as well as the shared Danish-Estonian history. In addition to that, The Queen will also participate in the celebration of the 100th anniversary of Estonia's independence, which the country is celebrating from 2018-20.
Estonia's President, Her Excellency Kersti Kaljulaid, hosts The Queen's visit. Together, The Queen and the President will open the Golden Age exhibition "Dannebrog - The Flag That Fell From The Sky" at Kadriorg Palace's art museum. At the exhibition, visitors will come to see works by, among others, Christen Købke, C. W. Eckersberg and Nicolai Abildgaard together with C.A. Lorentzen's famous painting of Dannebrog, which falls from the sky. The well-known painting is thus exhibited for the first time outside of Denmark.
Afterwards, The Queen takes part in a multi-faceted program, which includes the opening of Tallinn's newly laid out garden called The Danish Queen's Garden, the opening of a historical exhibition and the presentation of research grants. The Queen will also be present at Freedom Square in the heart of Tallinn, where a family day will be held to celebrate the Danish and Estonian flags. Artists from both Denmark and Estonia will appear, and afterwards The Queen and the President will attend a galla performance in Estonia Concert Hall. In the evening, the President hosts a gala dinner in honor of Her Majesty. The visit concludes the next day with a celebratory church service at Tallinn Cathedral, which was founded a short time after the arrival of King Valdemar in 1219.