HM The Queen creates scenography and costumes for the feature film "Ehrengard"
When the upcoming feature film "Ehrengard" premieres, it is HM The Queen who will be credited as the creator of the film's scenography and costumes.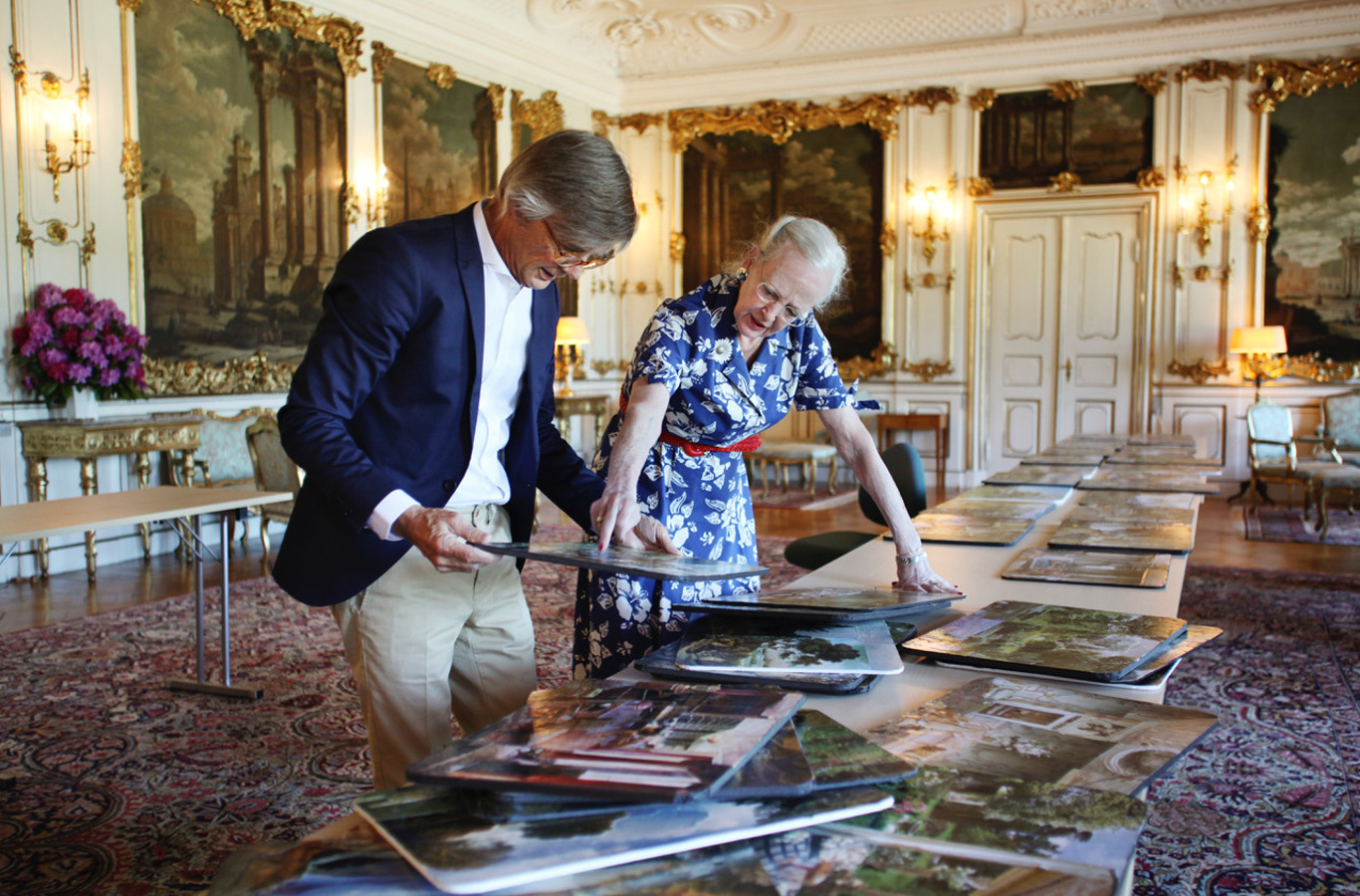 "Ehrengard" is based on Karen Blixen's fairy tale of love and intrigues, and the film is directed by Bille August.
"I have tried to interpret Blixen's fantastic universe in the creation of the découpages and costumes and I'm looking forward to seeing the tale of Ehrengard come to life in this film," says The Queen about her work with "Ehrengard", which is based on one of Karen Blixen's final works.
Since the beginning of the 1990s, Her Majesty has focused much attention on the découpage technique, in which clippings from books and magazines are pasted together into new motifs. The Queen has used the method for stage scenery for filmed versions of some of H.C. Andersen's well-known fairy tales, among others "The Snow Queen" in 2000 and "The Wild Swans" in 2009. Based on her many years of work as a scenographer in Danish film, TV and theatre, The Queen is an honorary member of the Association of Danish Scenographers.
The screenwriter behind "Ehrengard" is Anders August, SF Studios is the producer, and the project was developed by Jacob Jørgensen and JJ Film. The film will have its international premiere on Netflix in 2023.