HRH The Crown Princess participates in WHO's 68th regional committee meeting in Rome
HRH The Crown Princess participates in "The 68th session of the WHO Regional Committee for Europe" in Rome, Italy on 17 September 2018.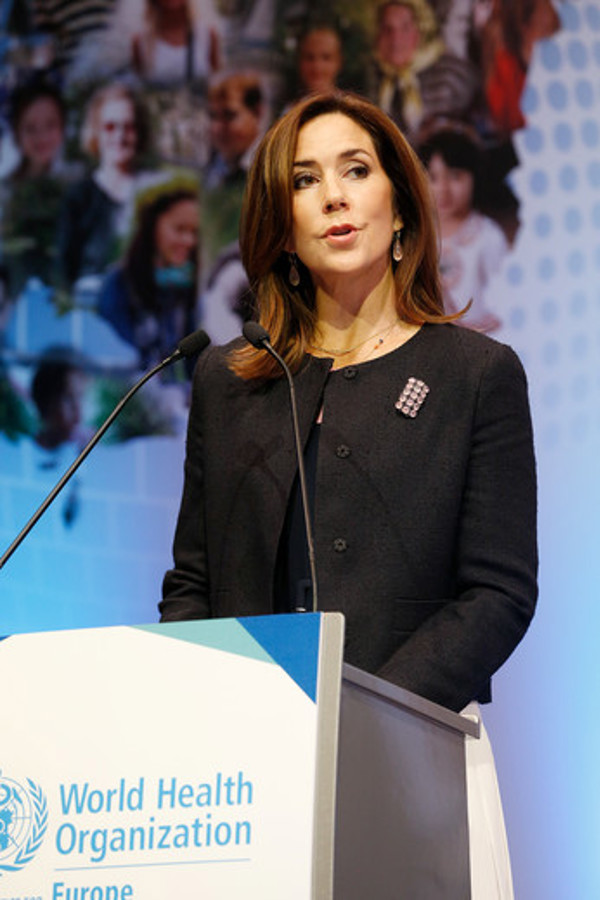 As patron of the "WHO Regional Office for Europe", The Crown Princess takes part in and gives a speech at the opening of the organization's 68th regional committee meeting in Rome on 17 September.
At the regional committee meeting, health ministers, representatives from the 53 member states in WHO's European Region as well as collaborating partners and interests get the opportunity to discuss health topics of essential importance for the region. At this year's meeting, there will be a focus on, among other things, topics such as men's health, vaccination in the region, economic security and improvement of preparedness and reaction in relation to public health.
The World Health Organization (WHO) is the UN's organization focused on the area of health. WHO has more than 50 years of experience in coordinating the international effort with regard to improving health and standards of living. WHO's primary duty is to strengthen national and local health care systems and to promote health to the region's population in cooperation with governments, NGOs and other partners. The 192 member states are divided into six regions. The Crown Princess has been patron of WHO's regional office in Europe since 2005.
In February 2017, The Crown Princess received a WHO award for her work to improve global health, among other things by supporting WHO's work with the health and vaccination of children and youth.