HRH The Crown Princess visits Burkina Faso
HRH The Crown Princess paid a visit in Burkina Faso together with minister for development cooperation Flemming Møller Mortensen the days of 27-29 October 2021. The purpose of the trip was to focus on the health and rights of girls and women in a region characterized by poverty, turmoil and climate change.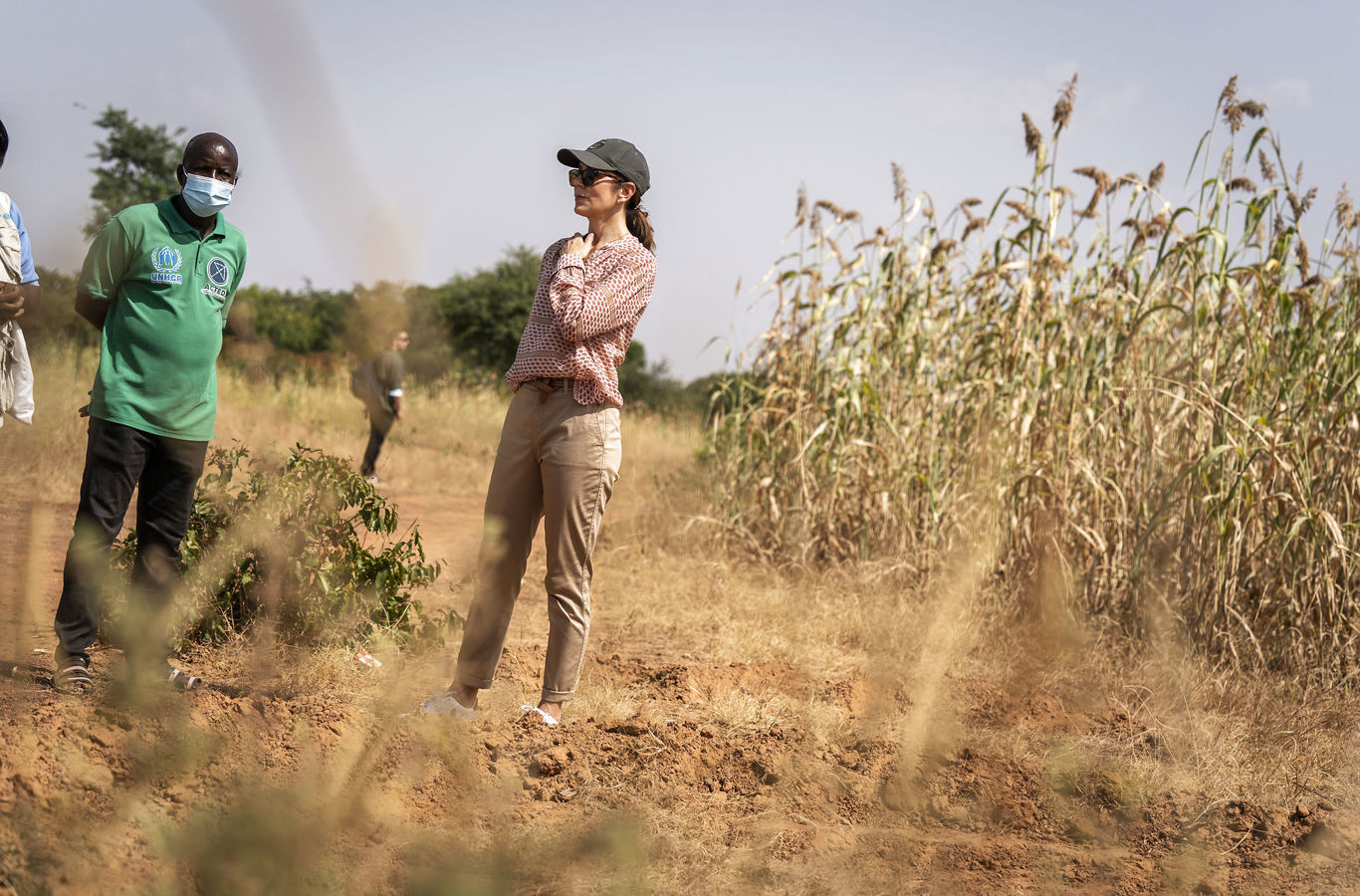 Burkina Faso, which is one of the world's most impoverished countries, lies in the heart of the Sahel region in West Africa. The Crown Princess last visited the country five years ago, and, in the visit just completed, Her Royal Highness could see how the already difficult living conditions have further been put under pressure by climate change and the consequences of the COVID-19 pandemic.
Conflict, insecurity and climate change have resulted in one of the world's fastest growing displacement crises in Burkina Faso, which means that 1.4 million people – equivalent to 7% of the population – live as internally displaced persons in the country.
Over 25 years, Denmark has had close cooperation with Burkina Faso. In keeping with Denmark's development cooperation priorities, sexual and reproductive health (SRHR) is a central focus area in the Danish involvement in Burkina Faso. Climate adaptation is also part of the Danish effort in the country.
During the tour, The Crown Princess saw a number of Danish-supported SRHR and climate adaptation initiatives. And Her Royal Highness also had the opportunity to meet with some of Denmark's partners in the country, including the UN's Population Fund (UNFPA), UNICEF, the International Planned Parenthood Federation (IPPF) and Marie Stopes International.