New fine art portrait series is published on the occasion of Her Majesty The Queen's 80th birthday
Her Majesty The Queen turns 80 years old on 16 April 2020. In connection with the birthday, the Royal Danish House publishes a series of new fine art portraits by photographer Per Morten Abrahamsen.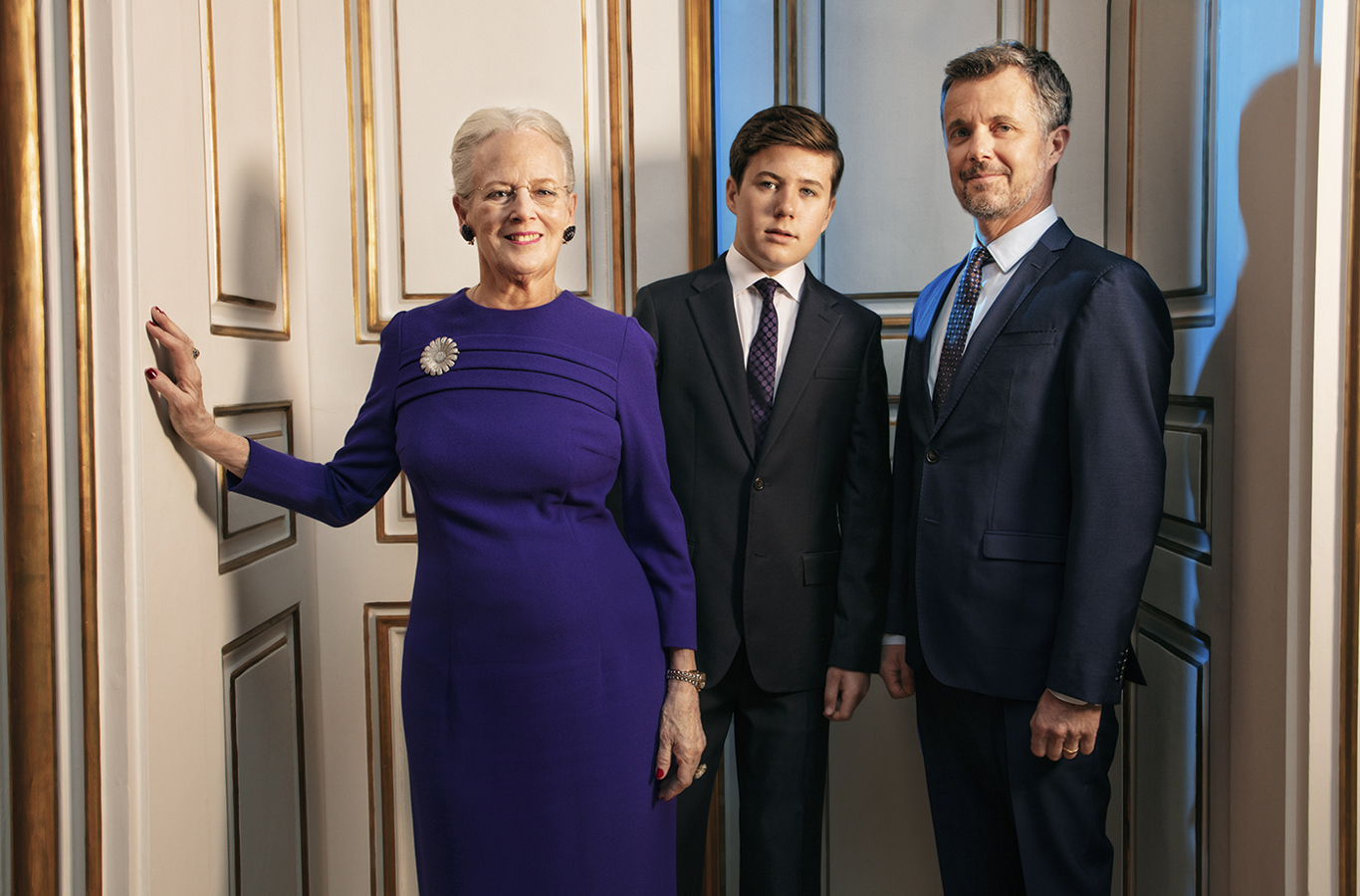 The portraits were taken in the autumn and winter of 2019 in Christian IX's Palace at Amalienborg and at Fredensborg Palace. The series contains both generational portraits of The Queen together with His Royal Highness The Crown Prince and His Royal Highness Prince Christian as well as individual portraits of The Queen.
Per Morten Abrahamsen is especially known for his staged photography, which often breaks the boundaries of the traditional portrait. The portrait series was crafted in an interplay between the photographer's research and suggestions and The Queen's own desires.
"I am deeply honored that the Royal Danish House has entrusted me with this assignment. It is crucial for the image's success that you tell a story about what you photograph. That I am able to capture what comes, and that a naturalness comes into the photograph. With the group photograph of The Queen, The Crown Prince and Prince Christian, it was, for example, important that there was an interaction among the three generations, and that came about spontaneously when The Queen put an arm around her son and her grandchild," says Per Morten Abrahamsen about the work process behind the portrait series.
New portraits in this series will be released every morning from 14 April through the actual birthday.