Opening of the special exhibition "HRH Crown Princess Mary 1972 – 2022"
Today at 14:00, HRH The Crown Princess opens the special exhibition "HRH Crown Princess Mary 1972 – 2022" at the Museum of National History at Frederiksborg Palace. The exhibition has come about in connection with the 50th birthday of The Crown Princess, and, in connection with the official opening, a new portrait of The Crown Princess is unveiled at the same time.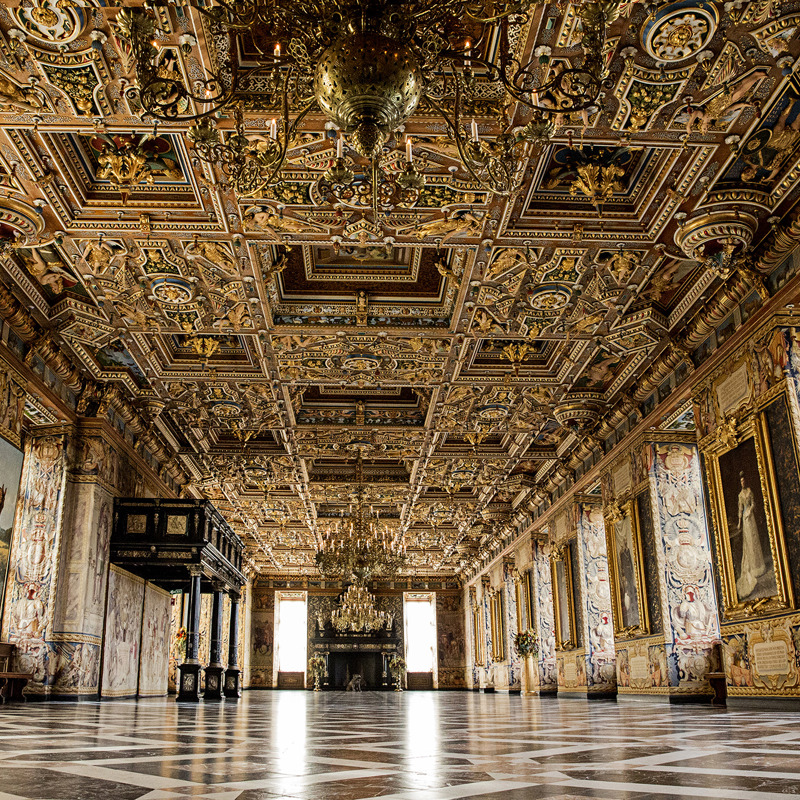 In the exhibition "HRH Crown Princess Mary 1972 – 2022" in the Great Hall at Frederiksborg Palace, the story of Denmark's crown princess will be told through portraits, personal objects as well as dresses and gala gowns that Her Royal Highness has worn for special occasions. In addition to that, a number of The Crown Princess's patronages and focus areas will be presented to paint a picture of Her Royal Highness's efforts.
To mark The Crown Princess's round birthday on Saturday, 5 February 2022, a new portrait of Her Royal Highness has been created for the portrait collection at the Museum of National History. The portrait is by the resident, Spanish-born artist Jesús Herrera Martínez, and at the same time as the exhibition about The Crown Princess takes place, a series of sketches and preliminary studies for the new portrait will be displayed in the museum's section for art, historical paintings and portraits from the 20th and 21st centuries.
In the exhibition, Her Royal Highness is in the company of other crown princesses who, throughout the ages, have left a special mark on their times in Denmark. In the exhibition, you also meet Danish princesses who have taken on roles as crown princesses and subsequently as queens in foreign royal houses. Visitors to the exhibitions will see, among other things, portraits of the Danish princesses who went abroad as well as dresses worn by Christian IX's daughters, Princess Dagmar and Princess Alexandra. Through their marriages, the princesses became empress of Russia and queen of Great Britain, respectively.
The exhibition is open to the public from Friday, 4 February until 31 August 2022.