Official jubilee portrait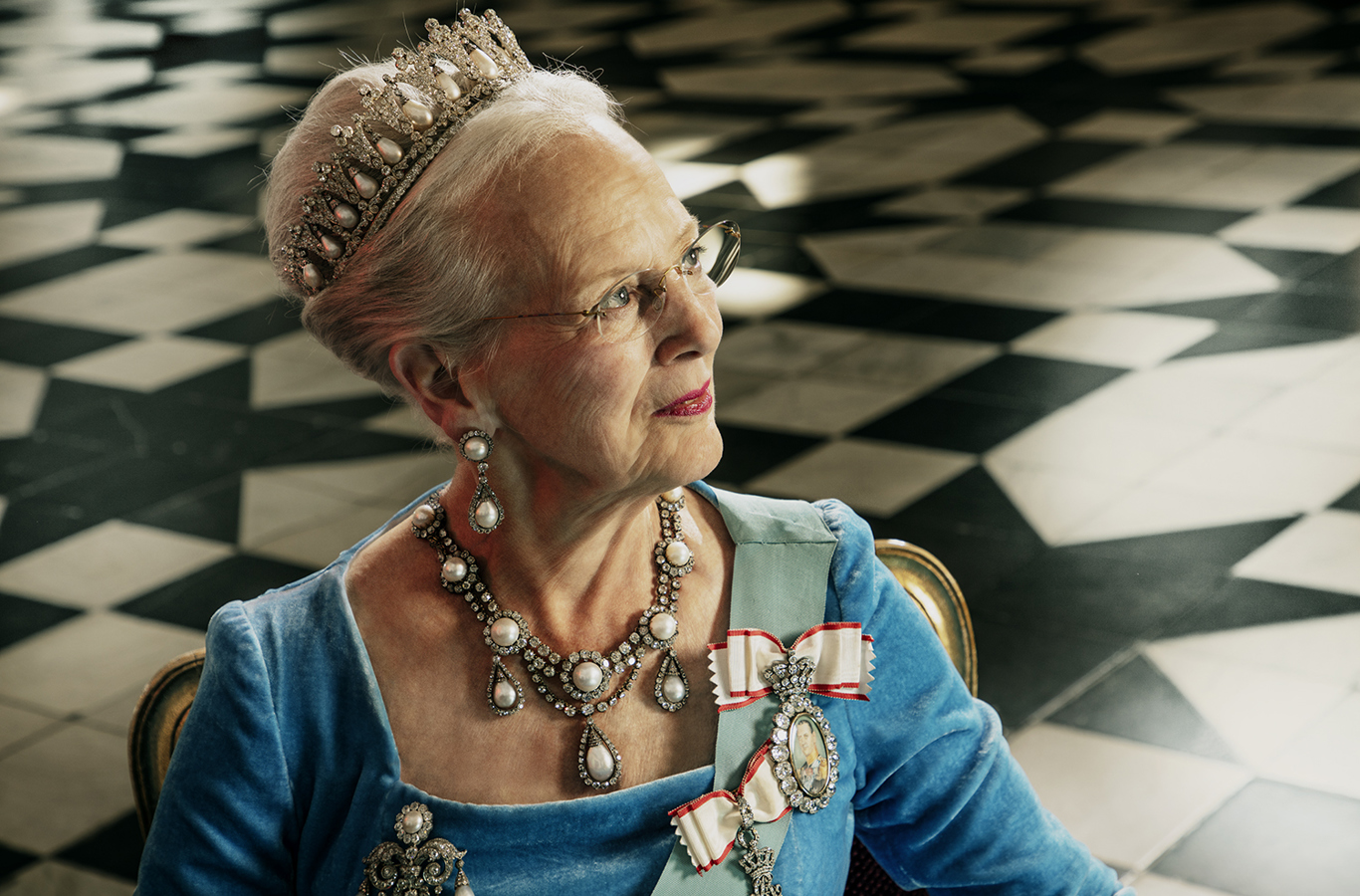 In connection with the 50th anniversary of HM The Queen's accession to the throne, a new portrait photograph is issued. The portrait, which was photographed in the Dome Hall at Fredensborg Palace by photographer Per Morten Abrahamsen, is available for use by the media, companies, municipalities, organizations, shops, clubs and towns that wish to take part in the celebration of The Queen's upcoming jubilee.
In one and a half months, it will be 50 years since Frederik the 9th passed away and The Queen succeeded her father on the Danish throne. The 50-year jubilee of Her Majesty's accession to the throne will be marked and celebrated with a number of events in mid-January in which the royal family, representatives of official Denmark and a number of foreign guests will participate.
Download portrait photograph
Go to the Media Bank to download the portrait
If the portrait is desired in other formats, please contact kom@kongehuset.dk.
Guidelines for use of the portrait
The portrait may only be used in connection with coverage/publicity
about the 50th jubilee of HM The Queen's accession to the throne. Alteration of the portrait is not permitted, unless it involves cropping for the sake of the format of the medium concerned. Photographer Per Morten Abrahamsen must be credited when the portrait is used.