Statement fra H.K.H. Kronprinsessen til WHO
I anledning af European Immunization Week har H.K.H. Kronprinsessen som protektor for WHO Regional Office for Europe givet et statement.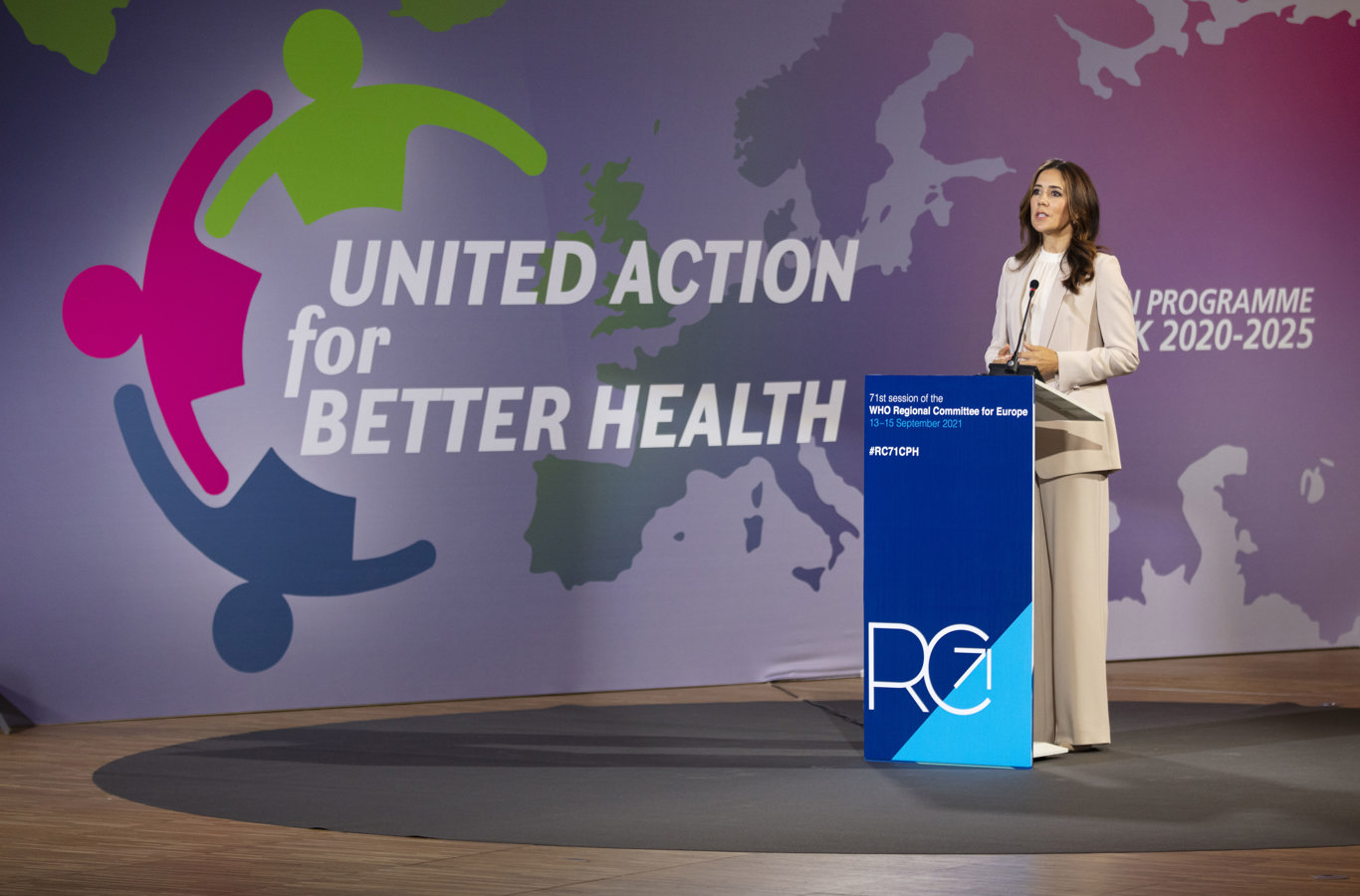 "As we strive to contain the COVID-19 pandemic, we are reminded of the critical role played by vaccines. Covid-19 vaccines have been developed at an unprecedented speed. Saving countless lives and making a tremendous difference in the face of a daunting global health challenge. At the same time the roll-out of the vaccines has exposed how – often regional – inequality in global health has affected the overall effort to stem the pandemic.
This pandemic has also put enormous pressure on already overly stretched healthcare systems, resulting in many children missing routine vaccinations. For millions of children affected by the tragic crisis in Ukraine, catching up or staying on course with their vaccinations has become only one of many challenges to overcome. The pandemic has also amplified misinformation, confusing the public about the safety and effectiveness of not just COVID-19 vaccines but other routine vaccines as well.
WHO remains strongly committed to reaching every person with the vaccines they deserve. Therefore, it is important that we look back collectively at the profound impact of immunization in our life and in our Region. We have much to be grateful for. Over the past two decades, for example: More and more children have been protected from polio, measles and rubella have been largely eliminated, we have reduced the potential causes of pneumonia in young children and invested in a cervical cancer free future for girls.
This reflection is exactly at the heart of European Immunization Week - to take a moment to appreciate how far we have come and to commemorate the scientists and researchers past and present, the health workers, and the parents who have made and continue to make informed decisions that protect each new generation. Let us not forget that those who came before us suffered greatly from diseases that are now easily prevented by vaccines. Let us build on their efforts and incredible innovations by moving forward on immunization. Let us remember that vaccines provide more opportunity for healthy and #longlivesforall."